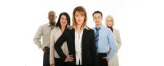 MD Property Consulting & Partners is a real estate company which is concerned with management, counselling and investment in the highest quality commercial real estate in the Lower Silesia.
Since the moment of being active on the market, that is since April 2006, the company has been developing 5 shopping centers. Regular daily cooperation with local authorities lets us avoid possible conflicts and increase the pace of investing procedures. Owing to our openness, reliability, due diligence and respecting the concept of fair play, we are gaining subsequent partners.
Customers:
A great number of companies and international corporations can be found among our clients. Dedication, involvement and innovative approach towards investments have contributed to establishing cooperation with some leading companies in the world in a short time. Our clients' requirements are our priority.
Aim:
The aim of the company is permanent progress, and particular attention to being professional and reliable. The prospect for the year 2007 includes cooperation with such countries as Bulgaria and Ukraine, where our subsidiary companies shall be established.
In the furhter perspective we plan to perform turnkey investments. Finding trustworthy and prudent partners for this kind of activity needs time, however, it is the quality which is indicative.
Display: